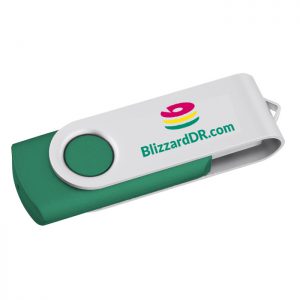 SORRY! This offer has ended.
If you have an old 2GB, 4GB, or even an 8GB USB flash drive, you can trade it in for a brand new 8GB flash drive. Just stop in at Blizzard Data Recovery. Do you have a 16GB USB disk and want two 8GB devices in trade? No problem, as long as they are different.
Why? We need a variety of flash drives for research and training.
What's the catch? There is no catch, but there are a few rules.
The rules:
We reserve the right to refuse any trade and/or end this offer at any time.
The flash drives must still work, but they can be beat up, discolored, cracked, etc.
They must be USB devices and at least 2GB in capacity.
We need unique flash drives, so you can bring us up to 3 flash drives at a time, but they must all be different in some way. It can be size, brand, design, etc.
You must visit our location in Ellijay, Georgia. This offer is not available for shipping.
If you have a collection of flash drives, you can contact us for a cash offer.