Over the years, we have streamlined our data recovery process so it's easy for you and efficient for us.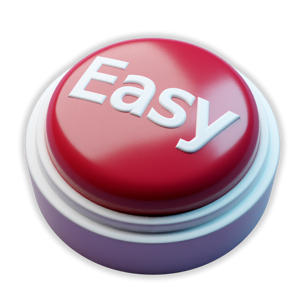 Safely package your device and ship it to us.
We will let you know via email when it arrives.
We send you an email update once your recovery is in progress.
We send you a file list for review.
You approve the file list and we send you an invoice.
You pay the invoice online and we ship your free return media via Priority Mail (or UPS in some cases).
That was easy!
Ship your device
Naturally, the first step is for the customer to ship us the device that needs data recovery. You can send your drive to us using your preferred carrier – USPS Priority Mail, UPS, or FedEx, it makes no difference to us. Be sure you print and fill out our data recovery terms of service (TOS) and include it in the package.
For hard disk drives, it's very important that you protect the device using at least two inches of padding on all sides, and be sure it can't slip out of the padding. Hard drives may look tough, but they are very delicate. You want to make sure your hard drive does not incur any new damage in shipping.
For flash drives and memory cards, you can use a small box or a padded vinyl envelope. You can put the device in a zip lock bag or secure it to a piece of cardboard with a rubber band. Add a small amount of bubble wrap for extra protection. Never use a paper envelope for a flash drive or memory card! Paper envelopes with a hard item inside can easily tear open at the shipper's sorting facility, and then your drive is lost forever.
We receive your device
We will assign a case number and send you an email so you know it has arrived. We typically notify you within 2 hours of receipt on weekdays. When we send you notice of receipt and a case number, we will let you know approximately how many days before we will start your recovery. This time varies from 3-7 days depending on our current caseload.
We will send you another email once we start the actual recovery process. The time it takes to complete a recovery depends on the condition of the device. A hard drive with many bad sectors or a chip-off flash drive recovery can span a number of days. We will not stop a recovery until we are satisfied we have recovered as much user data as we can.
At Blizzard Data Recovery, we have a large inventory of parts, but in some cases we might need to order parts. If that's the case, we will let know when we have ordered parts and then again once the parts arrive and the recovery is in progress. Parts are included in our prices – some companies charge for parts with no guarantee, and you will lose the cost of parts even if they don't recover any data. We will use as many parts drives as needed to get the best results we can. We believe results are the most important part of our job, and we won't compromise the job to save time or the cost of parts.
We complete the recovery
Once your recovery is complete, we will send you a file list for review. You never pay us until you have seen the recovery list. We provide a file list that shows you file and folder names exactly as they will appear on your free return media. That's right – we provide free return media so you don't have to deal with shipping us a spare device or paying extra for one!
Once you approve the file list, we will send you an invoice that you can pay online at your convenience. Invoices paid before 1:30 PM are typically shipped the same day and we include free return shipping via Priority Mail (or UPS Ground in some cases).
Flat rates, free return media, free return shipping, and parts are included. Just the way data recovery should be.