Blizzard Data Recovery is a family run business. We are dedicated to providing professional and affordable data recovery services. David Blizzard has been providing tech services to personal and business customers since 1995. Meet the Blizzards, Clint, Kyle, Amy, David.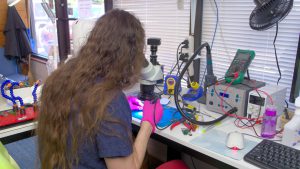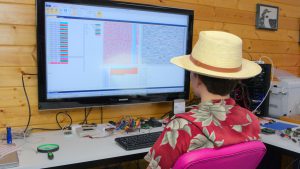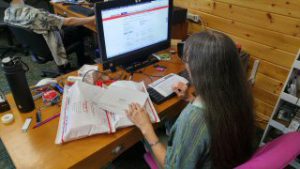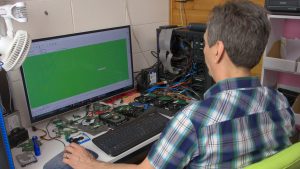 For many years David was providing logical hard drive data recovery services in Georgia using software tools like Wizard on the Wire (1996) and later RStudio (2001). Recovering data that was lost to bad sectors, deleted files, camera card failure, broken USB connectors, and disks that were formatted by mistake were not uncommon. There was even the occasional blown PCB that required a donor-swap. For clean room data recovery cases customers were referred to big DR companies. In most cases the customers would return with stories of the cost being too high, or the drive was returned as unrecoverable. After encountering numerous customers with damaged hard disk drives and with no affordable data recovery labs available in the area, David took it upon himself to acquire the training, knowledge, and professional equipment to provide reliable, affordable data recovery services in the Atlanta -North Georgia area. Now customers have the convenience of a Southeastern United States data recovery lab with professional tools and experience to get the job done, for a reasonable fee. View our data recovery prices.
Blizzard Data Recovery has the tools necessary for most USB flash devices, camera cards, and hard disk drive recovery. We have an inventory of on-hand donor drives for Seagate, Western Digital, Samsung, Toshiba, Hitachi, HGST, and even Maxtor, minimizing the turnaround time of many data recovery cases that require PCB or headstack replacement. For flash recovery we use the top 3 professional data recovery tools from Ace Labs, Rusolut, and Softcenter. The vast majority (95%*) of our HDD recovery cases we have encountered to date were recovered successfully and at reasonable rates. We do not outsource data recovery cases. All work, including clean room data recovery service, is completed in-house.
Our lab is located in North Georgia. But does that really matter? Read "Data Recovery Near Me".
40 miles southwest of Murphy North Carolina
80 miles north of Atlanta
67 miles southeast of Chattanooga Tennessee
95 miles east of Cedar Bluff, Alabama
Our growing map of satisfied customers: Alabama, Arizona, Arkansas, Bermuda, California, Colorado, Connecticut, Delaware, District of Colombia, Florida, Georgia, Idaho, Illinois, Indiana, Iowa, Kansas, Kentucky, Louisiana, Maine, Maryland, Michigan, Mississippi, Missouri, Nebraska, New Hampshire, New Mexico, New Jersey, New York, North Carolina, Ohio, Oklahoma, Oregon, Pennsylvania, South Carolina, Tennessee, Texas, Utah, Virginia, West Virginia, Washington, Wyoming.
*We do not count DOA cases, hard drives with severe platter damage or flash drives with broken NAND chips, in our totals.
Our goal is to be the best data recovery company with fast, friendly service and low prices.
Find Blizzard DR on:
Google – Facebook – Twitter – Instagram – LinkedIn – MapQuest – Yelp – EZ Local – Yahoo! – Alignable
David Blizzard LLC – DBA Blizzard Data Recovery
Our Privacy Policy