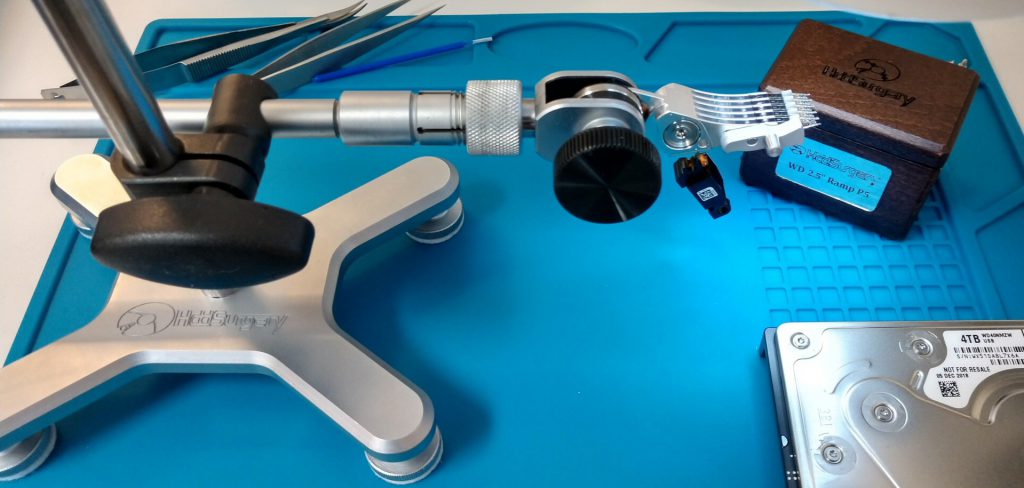 In the past I have used some of the cheaper head removal tools with success but once you use precision tools long enough you start to really notice the difference in quality and performance. Over the past couple of years we have been replacing our cheaper HDD head stack removal tools with the finest tools from HDD Surgery. Some people refer to head removal tools as head combs, no matter what you call them, you just can't beat the quality and craftsmanship of HDD Surgery tools, even the storage boxes are a work of art.
If you haven't used any of these tools I highly recommend them. They aren't cheap by comparison but there is definitely less risk, and for me, they allow quicker and safer head swaps.
For anyone that appreciates quality tools, this one's for you.