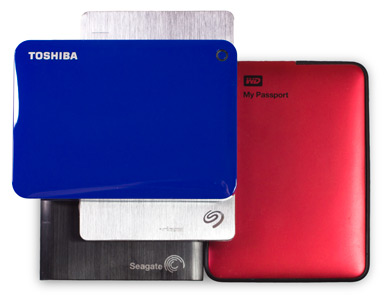 Our experience with dropped Western Digital Passport and Seagate Backup Plus drives allows us to maintain a near perfect recovery rate. We also have experience with Toshiba Canvio portable and external drives which are some of the best drives for recovery in our experience.
Data recovery for portable and external HDDs (up to 1TB) that don't require clean-bench work cost $395*. Unlike many recovery companies, this includes recovery media for your recovered data. Damaged or crashed drives that need to be opened in a clean bench and have the heads cleaned and/or replaced typically cost $495 for recovery*. Parts are already included in the price.
Return media and shipping are included!
At Blizzard, we strive to make hard drive data recovery affordable. For portable and external HDD recovery we use multiple laminar flow workstations and state of the art recovery tools and software for HDD failure recovery cases. We also conduct research and training so we can stay on the cutting edge of HDD recovery services and techniques. We are not a large lab that prices difficult recoveries real high so the customer will turn it down. We spend the time necessary and will make every attempt to recover your data, while still maintaining our affordable data recovery prices.
*Recovery media size and type is our choice.
*Prices are for HDDs up to 1TB (add $75 for each additional 1TB)