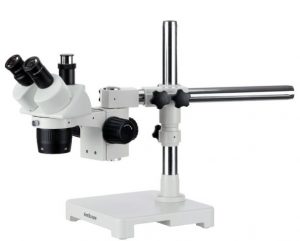 It's not uncommon for us to get calls from potential customers when they are searching for low cost data recovery service. Some want to make sure that our affordable data recovery service is real. Others are just being cautious and want to make sure they can talk to a live person before they ship their failed device in for data retrieval. We understand it's the internet — you can't really be too cautious. Many have already checked our reviews and know we are well regarded as data recovery experts, but they still want to be sure someone is available to answer their questions. Many ask the same or similar questions, and we are going to answer some of those questions for you here today.
Q: Why do some companies charge so much more for data recovery service?
A: Some data recovery companies target corporate work. Big companies with deep pockets might not know (or just don't care) that there is a low cost data recovery service. It's not uncommon for some people to assume a big name company must be better without really having any evidence to prove their assumption. In some cases, the big name DR companies are riding on their marketing hype and using scare tactics to maintain their inflated prices. There is also the added cost of maintaining offices and staff in multiple cities and states.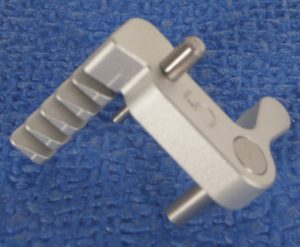 Q: What makes you better than some of the other reasonably priced data recovery labs?
A: We are a small family business, but we have a large enough staff to have time for research and training. We also have a developer on staff so we can build software as needed to improve or speed up the typical results provided by commonly used tools. Some shops do not invest money in the best tools, but we believe your case deserves the best tools available, and our goal is to use the right tools for the job. It may sound strange, but some companies don't maintain support for their data recovery tools. At Blizzard, we feel it is important to maintain support contracts on our primary data recovery tools. Nobody understands the tools we use better than the developer that made it, so it only makes sense to keep the tools up to date and have the developers ready to offer support if needed.
Q: Are you as good as the big name companies?
A: That's not an easy question to answer, because we haven't worked at any of those companies. What we can tell you is that many data recovery labs use the same data recovery hardware and software tools. There are general rules and standard procedures for most data recovery cases. With experience and training, which we have, a data recovery technician can avoid experimental procedures and knows the best approach once a proper diagnosis has been made. We have recovered 95% of the hard drives and 96% of the conventional USB flash drives that have been sent to us for service. We think those numbers speak volumes for our ability to compete at a professional level.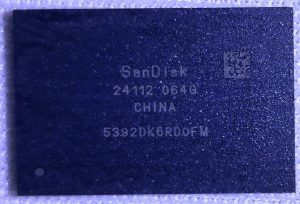 Q: Why do other data recovery labs charge so much for chip-off flash recovery and you do it for the same price as a broken flash drive?
A: The simple answer is percentage. The long answer is that we have a very good understanding of how a conventional flash drive works. We have the experience to diagnose the failure properly and avoid chip-off service. In many of those cases, a less experienced or poorly trained technician might resort to chip-off recovery when it is not necessary. We also maintain a large selection of donor flash drives so we can move a chip to a donor and get a recovery in a few hours, while others might spend days reading the chip(s) and then reassembling the data. This allows us to keep the percentage of recoveries that require days to complete to a minimum. Another advantage we have is the ability to solve many cases that other labs need to outsource. They are just doing the physical work of removing and then reading the NAND. That means they are paying some other flash drive recovery expert to do the difficult work of reconstructing the data and then they are adding on their fee, possibly doubling what they paid to have the device recovered. We don't outsource cases and that's another way we can offer low cost data recovery.
Q: Why do you offer flat rate data recovery when most labs seem to prefer a case-by-case estimate?
A: We have been in business for a long time and have always tried to provide services we would prefer to use ourselves. Open end pricing has never appealed to us — not knowing how much does data recovery cost can cause fear and anxiety. It's also a waste of time for someone to send in a device for recovery just to find out the price of recovery is not something they can afford. Loss of data can be annoying at the least and devastating at its worst. Our goal is to make the recovery experience as simple and satisfying as possible. Review our simple data recovery process.
Blizzard Data Recovery is located in the Atlanta – North Georgia area, but we have helped customers from almost every state in the US. Read "Data Recovery Near Me".