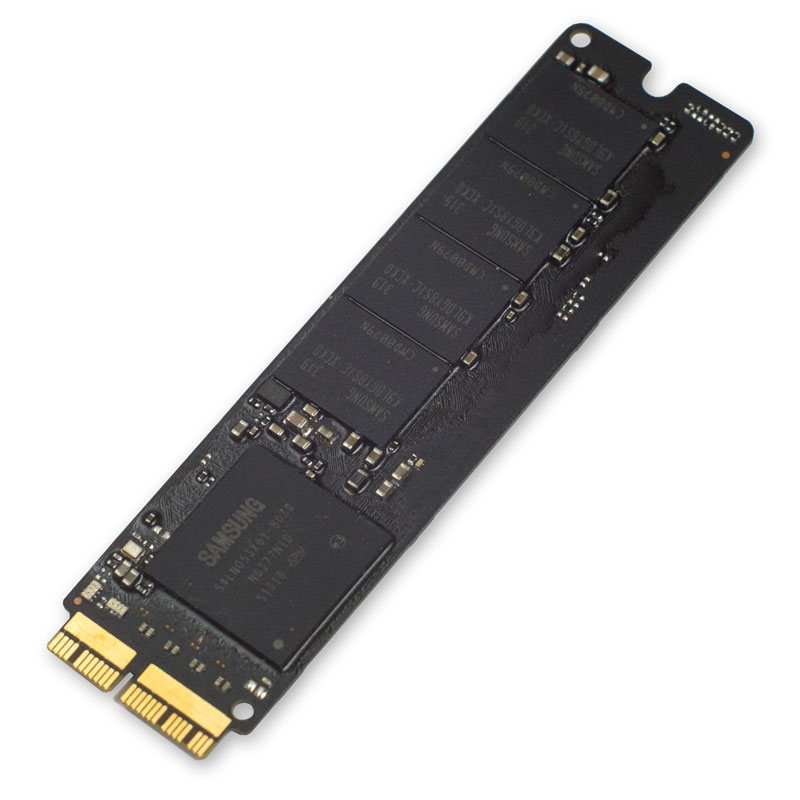 Today I want to share a story about a Macbook that was run over by a car and the internal storage was damaged. Luckily, there was only damage to some surface mount components and the entire SSD device was not destroyed. If you are familiar with Macbook internal solid state drives, you probably know that they don't typically follow industry standard pin designs. In this case, even if the customer's local Mac repair shop had an adapter for this PCIe Samsung SSD (Model: MZ-JPU256T/0A6), it would not have powered on.
For this SSD recovery case, we had to diagnose the power supply circuit and find the missing and/or damaged components. Once we diagnosed the failure and replaced the missing SMD components, we carefully tested the Samsung SSD and determined that we had successfully repaired the device.
We then proceeded to mount the device to the proper PCIe adapter and began imaging it to new storage media. Once we had a full image, we moved on to the final step: we saved the customer's data to a new 1TB portable USB drive. All the data was saved and the customer was very happy to get it back for an affordable price.
At Blizzard Data Recovery, our prices are flat-rate and they include parts, return media, and return shipping. There are no add-ons or non-refundable parts fees like the other guys. Just as advertised, this recovery was completed for only $395. If you have a failed SSD, let us diagnose the failure, with our "no data, no charge" policy, what are you waiting for?
Samsung Model: MX-JPU256T/0A6
Controller Model: S4LN053X01-8030