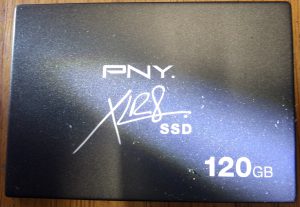 Sandforce based SSD devices are notorious for failure and for being difficult, if not impossible, to recover. One type of Sandforce based SSD device failure is rumored to only be recoverable by a few data recovery labs across the globe, and at great expense. At Blizzard, we have discovered that some Sandforce based SSD drives that fail can be recovered for our low flat-rate SSD recovery price.
In this case the customer had a 120GB PNY model SSD7SC120GLC-XLR that was sent in because it could not be accessed when connected to the onboard SATA controller or an external USB to SATA adapter. Once we received the device we inspected it for physical and electrical damage. After it passed inspection we connected the drive to one of our data recovery workstations and found that, just like other Sandforce based devices we have seen, we could bypass the busy state and image the device. In some SSD cases there will be bad sectors but this case was near perfect and we may have saved the customer thousands of dollars.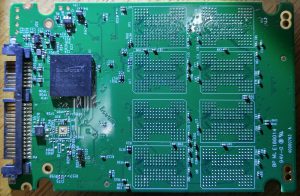 If you have a Sandforce based SSD and have been quoted an outrageous price for recovery it never hurts to send it to us for evaluation. We have a "no data, no charge" policy and we will even pay to return it if it's not recoverable. Our prices include return media and shipping, there are no hidden fees.