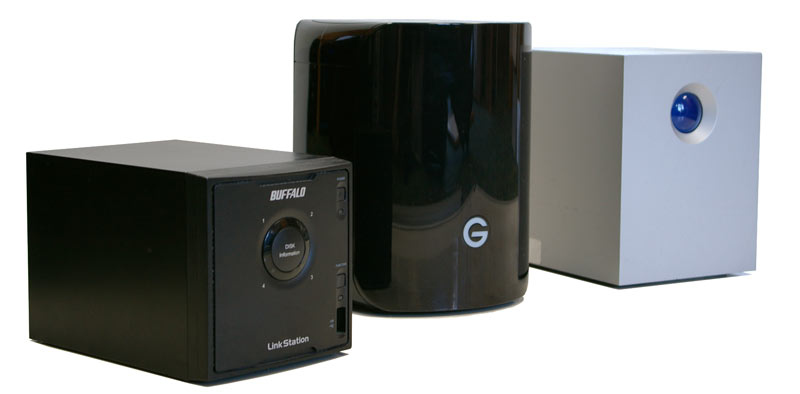 Looking for affordable, flat rate, data recovery prices for your failed RAID? Our RAID recovery prices are simple. We charge $300 for each RAID member up to 1TB (add $100 for each additional 1TB per drive). Return media is included, but the size and type are our choice.
At the Blizzard Data Recovery lab we have the tools and experience to recover your server, NAS, USB, Thunderbolt, Firewire, and eSATA RAID storage devices. We can recover many arrays that have suffered logical or hardware failure (RAID level 0, 1, 5, etc). Here is a list of some of the NAS, servers, and personal storage devices that we can recover for you.
Buffalo Linkstation
Bufflo NAS
Buffalo Terastation
HP Servers
Dell Servers
Lenovo Servers
QNAP
IOSafe
Lacie 4Big Quadra
G Technology G-RAID, G-Speed
Windows Storage Spaces
SATA, EIDE, and SAS drives are supported for RAID recovery, but only SATA and EIDE are supported for mechanical failure. Return media is included, but the type and capacity is our choice. Return media is not encrypted. You can provide encrypted return media if required. Return shipping is not included for RAID recovery cases. We do not offer international shipping. You must provide an address in the USA.
A $25 discount has already been applied per disk drive so we can keep your original drives for parts. If you want them returned you will be charged $25 per drive plus shipping and handling. After 30 days any device(s) still in our possession are considered abandoned and may be used for parts. Our recovery rate is for targeting your personal files and does not include program and system files or settings. For Apple users with photo libraries we only provide masters & originals, not derivatives or system data. Our rates are subject to change at any time. Our website reflects our current recovery prices and supersedes any printed or saved media.