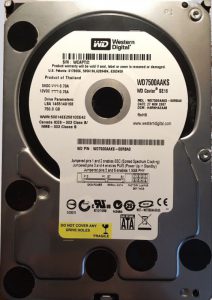 This week is another story about how "we make data recovery affordable". In this case we received a Western Digital 750GB desktop model WD7500AAKS-00RBA0. The HDD had already been to Secure Data Recovery lab and quoted $1964. When the customer mentioned our prices the other recovery company told them nobody could recover their HDD for that amount, but they lowered their quote to $1562. We can only speculate but they probably misdiagnosed the problem in this case. We ended up charging $395 which included return media. That's right! It wasn't even a case that required opening the HDD in one of our laminar flow benches.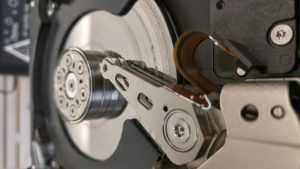 And now let's talk about the worst case. Let this be a reminder why you should stop what you are doing right now and go backup your important data. Whenever I receive a Seagate 750GB or 1TB 7200.12 model my heart starts racing for just a moment. It is probably the most common drive we see that is DOA. This week we received two 7200.12 cases. The 750GB was recoverable with only about 3000 bad sectors. The 1TB model ST31000524AS wasn't so lucky, as you can see in the photo to your left.
And back to better news but another warning. The award for most common cases that have media damage but are partially recoverable goes to the Seagate DM series. In this week's shared case we have a model ST1000DM003. It was recovered but it required 2 head swaps and ended up with over 30,000 bad sectors. All of the important data was recovered but it was a gamble that could have been easily avoided.
This week's lesson? BACKUP YOUR IMPORTANT DATA right now. If you don't have a backup device you can get a Toshiba Canvio II portable USB 3.0 device for about $50.