We continue proving to new customers that we are more than competitive, "we make data recovery affordable". This past month, we received cases for rotating magnetic storage (Hard Disk Drives) that had already been quoted by Drive Savers and by Secure Data Recovery. Here are two examples.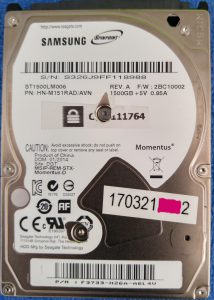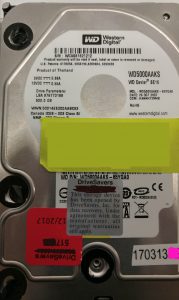 Case number 1 was a Western Digital SATA drive model WD5000AAKS. The drive was sent to DriveSavers and quoted recoverable for $2200. We recovered the data for the client and the total bill was only $525.
Case number 2 was a Samsung ST1500LM006. The drive was quoted by Secure Data Recovery Services and, as we have heard from others, our client said the price started high (over $2000). When the quote was refused, the client received two more offers to recover, each at a reduced rate. As I recall, the price was never offered lower than $1500. We recovered this one for $525 as well.
Each case required a head swap in a clean bench before the client's files could be recovered.
Not all cases need head swaps, and we often recover customer data from hard disk drives for $295 and $395.
If you have a hard drive that was previously quoted so high you couldn't afford to get your data back, give Blizzard a chance to make a difference. Others just like you have discovered that data recovery can be affordable. Get your data back now!