One of the most popular hard disk drive families today is the Seagate Mobile series, often referred to by data recovery engineers as the Rosewood family. Over the past two years, we have seen Seagate Rosewood mobile drives become one of the most popular disk drives in the market, and in our hard drive recovery lab. The two most popular models seem to be the ST1000LM035 and ST2000LM007, but we are starting to see model ST1000LM048 as well as some Firecuda models like the ST1000LX015. The Firecuda is a solid state hybrid drive (SSHD). Seagate makes these drives available to OEMs like HP, Dell, and Apple; they are available from retailers as replacement drives for laptops; and they are very common inside the Seagate Backup Plus USB enclosures.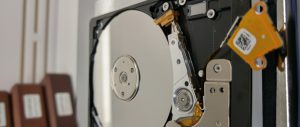 In the early days of these drives (2016 models) we saw a number of catastrophic failures when the drives were dropped. It's purely speculation, but I think Seagate may have changed something in the manufacturing process, possibly the platter coating, but we see fewer DOA* cases in the newer models. Of course, this could just be coincidence, but we are also seeing 90% recovery rates now on the 2017 and 2018 models that arrive at our data recovery lab (excluding DOA*).
If you browse forums where data recovery pros gather and share information, something you might have seen was the initial delay in the ability of the top data recovery tools to handle firmware repairs on the Rosewood family. This caused some problems for many DR labs at first, but eventually the developers of popular DR tools, like ACE Lab, added new features to support the Rosewood family.
Once the tools supported firmware repair and modification, we could see some significant changes to firmware that impacted standard procedures for recovering data from a Seagate hard drive. If a data recovery tech was not keeping up with research and training, they could easily put a recovery from a Rosewood drive at risk. This led to many data recovery shops complaining about these new hard drives, and many still complain that they do not like recovering Seagate mobile hard drives. There does seem to be a significant number of these drives that require clean room recovery, but that could be because so many of them are portable and subject to poor handling. In any case, if a data recovery lab has the proper tools and training they should not be afraid of these Rosewood family disk drives.
At Blizzard, we LOVE the Seagate mobile hard disk drives. With proper tools, training, lots of practice, the best tools, and our own in-lab testing and experiments, we have a very high recovery rate for Seagate Rosewood devices. We keep a fresh supply of Seagate donor drives in stock so we can get to your Seagate mobile HDD recovery as quick as possible.
If you have a Seagate Backup Plus or mobile disk drive that has failed, we can help in most cases. We offer flat-rate hard drive recovery prices that include return media and shipping.
Interesting list of Seagate Rosewood internal head markings.
Tech Series: Seagate rosewood Short Points
Looking for a list of Seagate Models?
* Cases are considered DOA if they have severe media damage that is visible without magnification.